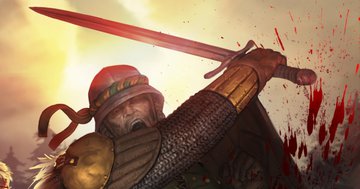 Battle Brothers Review : List of Ratings, Pros and Cons


Date: (Last saved review: ) -

CommentChoisir.fr
Check all the 12 reviews find on Video Games Battle Brothers , with the 9 ratings, comments, pros & cons from the reviewers.
Theses reviews and tests from Video Games magazines and websites give 9 ratings, we get this average rating to this Battle Brothers product : 3.6/5.
Battle Brothers review : Battle Brothers seems to be very good in the category of Video Games, the reviews are very positive overall for this product and the "Pros" are higher than "Cons".
For Video Games, ratings are sometimes different depending on the platform. Please refer to the good review...
Battle Brothers ratings
9

Ratings ranked from best to worst, green to good grades, red to bad, Average rating: 3.6/

5
| | | |
| --- | --- | --- |
| | 4.3/5 | Movies Games and Tech |
| | 8.5/10 | Nintendo World Report |
| | 8/10 | Pure Nintendo |
| | 7.9/10 | Nintendo-Town |
| | 7/10 | TheSixthAxis |
| | 70/100 | TheXboxHub |
| | 65/100 | 4players |
| | 3/5 | RPGamer |
| | 56/100 | COGconnected |
Preview or review without rating: GamesWelt, Digitally Downloaded
Pros and cons for Battle Brothers List of reviews and ratings
To better compare, we looked for you the advantages and disadvantages of Below and the notes given by specialized sites.
---
Fantastic 2D graphics with a Monty Python-esque appearance.
Excellent folksy music.
Wonderful sound effects.
A wide array of contracts.
A massive and demanding achievement list.
Moreish.

The UI is complicated.
It may be too tough for some.

Engaging resource management & battle systems.
Successful world building dialogue.
Visually and tonally consistent.

No "Pros & Cons" find for this reviewer.
No "Pros & Cons" find for this reviewer.
Wide-open world full of freedom of choice
Deep and complex gameplay
Combat, once you?ve figured it out, offers thrills and spills

Lacklustre visuals don?t do the game any favours
Lack of tutorials and in-game explanation make Battle Brother?s extremely inaccessible
Cumbersome controls

No "Pros & Cons" find for this reviewer.
No "Pros & Cons" find for this reviewer.
Battle system is a rewarding challenge with good tactical RPG mechanics
Constantly upgrading and adding mercenary members

Menus are clunky and not optimized for consoles
Extremely steep learning curve

Strategy game like no other
Interconnected gameplay systems
Ugly but evocative graphics

Controls are near impossible on the port
Load times are a bear
Evocative graphics but quite ugly

No "Pros & Cons" find for this reviewer.
-
not scored
Digitally Downloaded
No "Pros & Cons" find for this reviewer.